Symptoms Your Vehicle May Need a Brake Repair
Squeaking when brakes are applied
Warning lights/ABS light comes on
Brake pedal goes to floor when applied
Brake pedal is hard to press
Shaking in steering wheel
Vehicle does not stop quickly
Your vehicle's brakes are critical to its safety and performance. Between winter road conditions, heavy traffic, and unexpected sudden stops, your brakes are put to the test every day while you are on the road. Working brakes are critically important to keep you and your family safely on the roads.
The best way to keep your vehicle performing at its best, and to keep your family safely on the road, is to have regular brake inspections performed.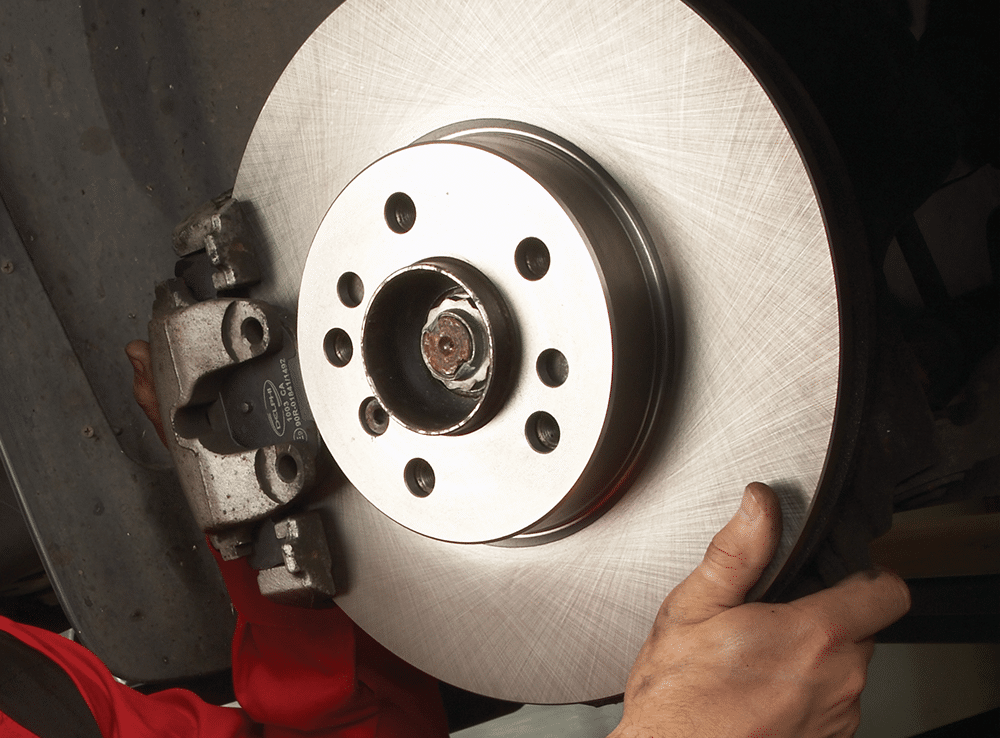 Some signs that you should have your brakes inspected include vibration as you slow your vehicle, changes in drivability, and inability or struggling to stop quickly. As with other important components in your vehicle, regular inspections grant you the peace of mind knowing your vehicle is safe for your family and allow you to catch any potential problems before they lead to extensive damage and costly repairs.
When you visit Myers Automotive for your brake inspection or vehicle maintenance, our ASE Certified technicians perform a complete and thorough checkup of your brakes. We'll let you know EXACTLY what condition your brakes are in. Our advisors and technicians will help you understand the results of the inspection, the current condition of your vehicle, and if any service is recommended to maintain the performance and safety of your vehicle.
If your brakes are worn, the ASE-Certified, expert technicians at Myers Automotive will go over the options available to you and will help you make an educated decision about care to keep your brakes working optimally and safely.
At all five of our Myers Automotive location in West Wichita, East Wichita, Derby, Andover, and Towanda, Kansas, our technicians have the experience and equipment necessary to perform brake maintenance, brake repair, and brake replacement. Our full service facility specializes in the maintenance and repair necessary to keep your vehicle safely on the road!
Regular brake inspections are the best and most cost effective way to maintain your vehicle's brakes, performance, and safety. Get the peace of mind knowing your vehicle's brakes are ready to stop and keep your family safely on the road. AND get more miles out of every dollar with regular maintenance, avoiding costly repairs from preventable damage to your brakes. As the brake shop Wichita, KS looks to, we have a lot to offer.
Stop by a Myers Automotive location, or schedule a brake inspection, brake service or repair, and brake replacement by calling us at 316-768-7000 or make an appointment online.