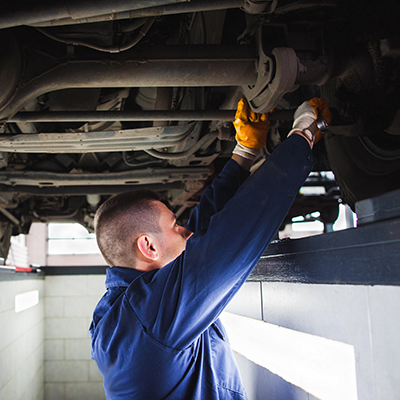 RELIABLE VEHICLE INSPECTION IN KANSAS
CHOOSE MYERS AUTOMOTIVE FOR YOUR INSPECTIONS
If your vehicle is in need of an inspection from a dependable company, then call us at Myers Automotive! We have spent over 25 years providing our clients with a vehicle inspection Wichita, KS can depend on.
Why are we the go-to local team for inspections? Because we are incredibly thorough with every job we take on. Whether your car is your most prized possession or you just use it to get from A to B, we will handle your vehicle with the utmost care, and take our time making sure everything is running smoothly. Choosing Myers Automotive means that you're getting a world-class vehicle inspection in Wichita, KS or one of our other locations.
Signs You Need to Get a Vehicle Inspection in Wichita, KS
Since there is no mandatory annual inspection for non-commercial vehicles in Kansas, you may be wondering when to get one. You can follow the path of other states, such as New York, and aim to get an inspection every year. However, there are also a few other signs that you might need to have an inspection done.
Problems starting up: If your car doesn't want to start or is having trouble starting, you should take it to a shop right away. This can be a problem with the battery or something else within the car.
Check engine light is on: Of course, if you notice your check engine light is on or blinking, your car needs an inspection. Engine problems are never good and you should have that taken care of as soon as possible.
Leaks: If you start to notice pools under your car, you might have a leak on your hands. Check to see if the puddles are glossy or have an oily sheen to them. If you notice a leak, bring your car to Myers Automotive for a vehicle inspection.
There are other signs that your car might need an inspection, and it's always best to trust your gut. If you notice something is different with your car, call us at Myers Automotive today. We're happy talk with you about your vehicle's issue, and figure out the best course of action to take that will serve you and your vehicle best. Call us today for a vehicle inspection Wichita, KS and the surrounding areas can trust!